The following honorary members, not necessarily all Seabee owners, are chosen for their special contributions to Seabee history, for generous sharing of their expertise with other Seabee owners and for invaluable contributions to the success of the Republic Seabee.
Don Kyte
(1928-2019)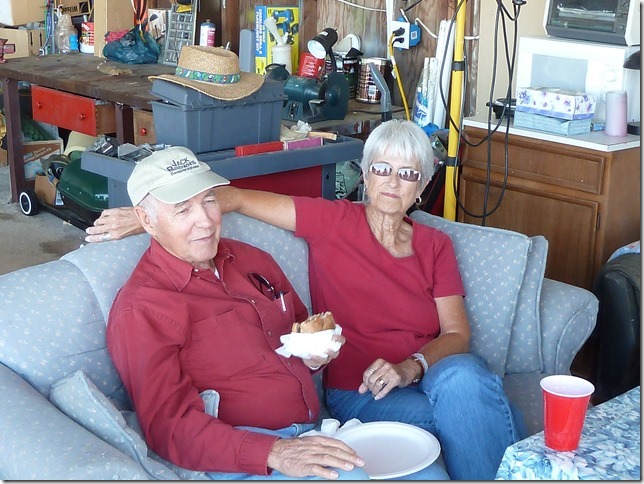 Don Kyte with wife Jean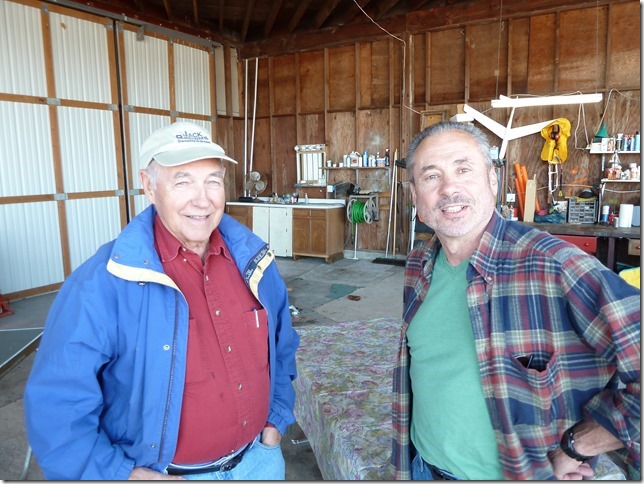 Don Kyte (left) with John Burrows
Jean says,

"

Don passed away Sat morning (September 28, 2019) at the age of 90, 2 weeks before his 91st. He had dementia for a few years now, some of you may have known, and it progressed very quickly in the last few months. To the point where I had to find an assisted living facility for him. I myself am not in good shape.

If you have any questions please email me at

vjboater@yahoo.com"



Member Bruce Hinds says, "I've known Don for about 20 years, I'm sure many of you have known him a lot longer. When we first got our Bee, much of the reason was due to his writing of his early newsletters and the Seabee family that he was so fond of. I'd never have met many of you if it was not for our good friend.

Although he'd been gone from the Seattle area for years when we got here, we were still able to meet up several times in California, ID, FL and when he'd come here to visit his daughter. I had the priviledge of hosting a birthday party for him at our hangar a few years back."




Ed note

: I met Don twice (once at the bus stop at Oshkosh) and knew immediately he was a Seabee lover. His exploits in Alaska are legendary through his book
"

Southeast Alaska Flightseeing via Seabee

". Anyone that has any time in a Seabee can appreciate what Don went through in his time in Alaska. He will be missed. SM

Richie Brumm
(?-7/25/2018)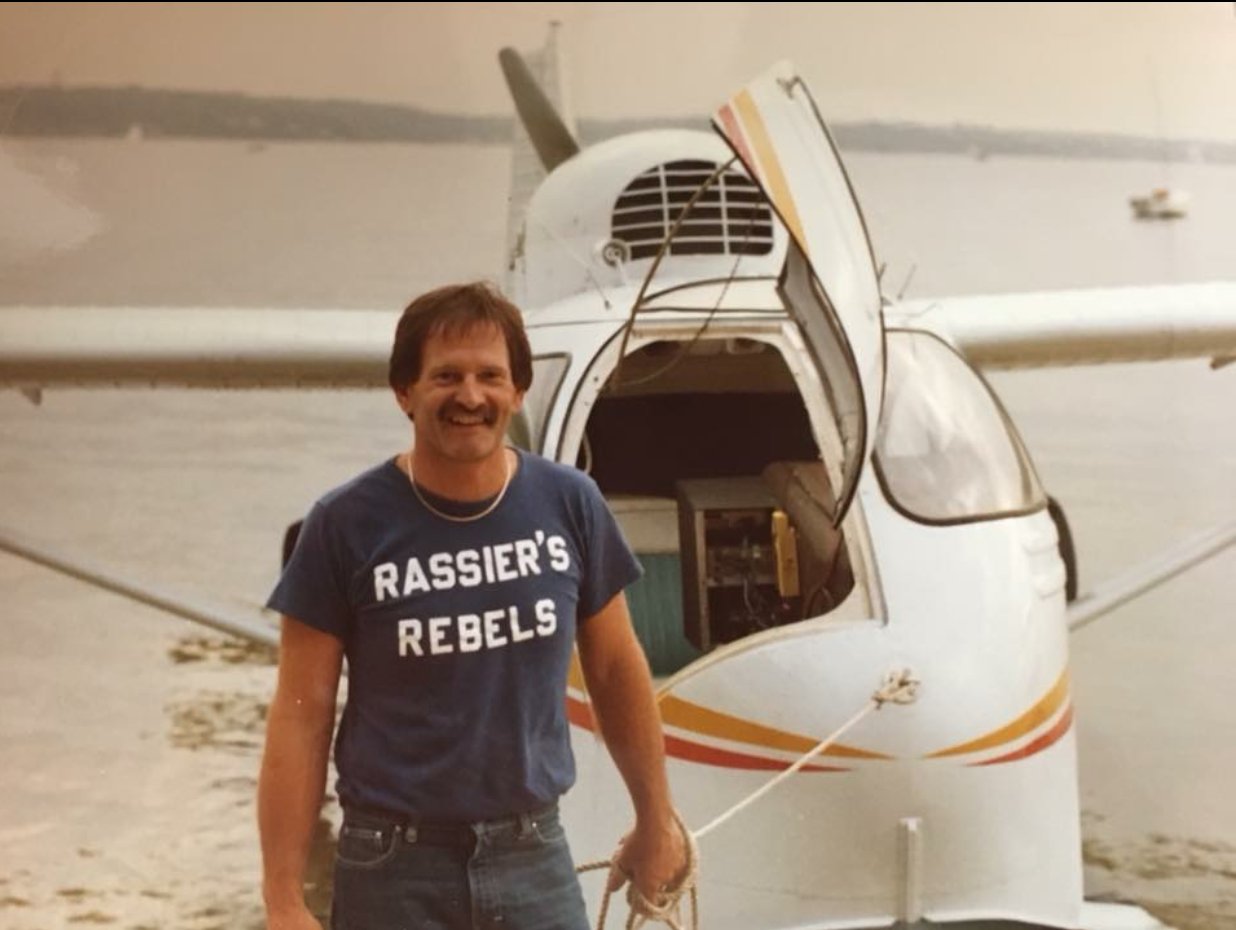 Richie almost single-handedly brought our Seabees into the 21st century. With his modifications and extensive Seabee knowlege, he has kept our Seabees reliable and safer than Republic ever dreamed of. There are countless Seabees with his mods and we are forever grateful for his passion and dedication to our beloved Seabees. To say he will be missed is an understatement. Thank you Richie for all that you have done for us.
John Murphy
(1932-2016)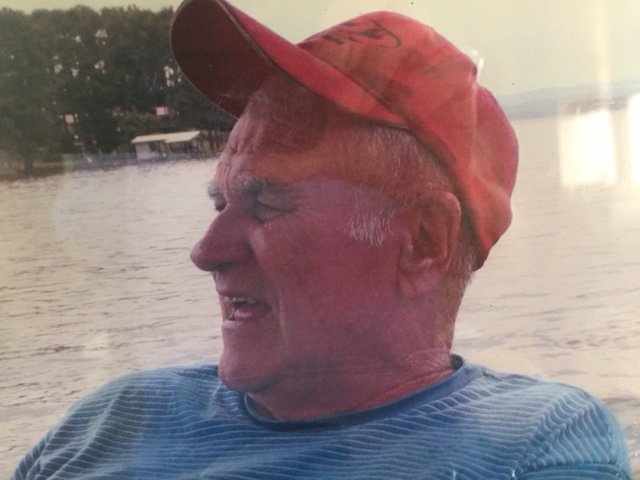 Graduated NC State Univ with degree in Mechanical Engineering. Retired Colonel from USAFR after 30 1/2 years of service. Had over 6000 flying hours mostly in high performance single seat jet fighters - F86,F-100, and F-105. Built/restored Glass Goose and RC-3 Seabee N87570. Flew West 11 Aug 2016 after a full and active life.
(Ed note: I met John a few times and he was a "real" Seabee guy. Both he and Dorothy were long-time members of the Seabee club and John will surely be missed. Dorothy is fine and doing well.)
Tom Hillier
(1944-2016)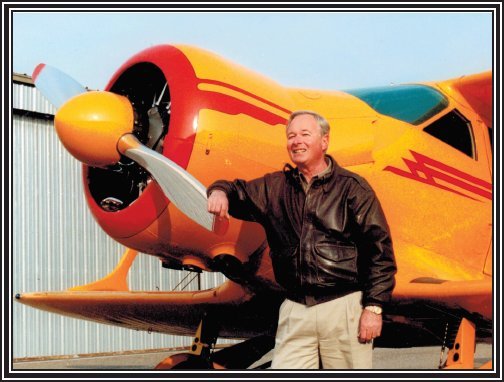 We have lost another great Seabee owner. Tom Hillier was a long-time club member
and Seabee owner for many years. Member Bruce Hinds says it best:
Hello Everyone,
I miss my communication with all of you through my newsletters. You've become like an extended family and we, Janie and I, have been blessed with some very special relationships. Through our Seabee family we came to know Tom and Margie Hillier and their family. It's with a heavy heart that I send this to let you know of Tom losing his battle with cancer. One of the first years we brought the Bee to Clear Lake we met Tom and Margie. It was a very special time for the Seabee folks, Big Jim Sorensen, Alan Watson and Don Kyte were there. Tom hosted his group of close friends and adopted Janie and I just as if we were family. Ever since that meeting, he's been like a brother. I'm sure that those of you that knew him will remember him that way. He always had a welcoming smile that you could actually hear on the phone when he greeted you. Margie sent me the program from his service to forward to all of you,
that's the attached file (.pdf). Here is a link to the obit,
http://www.legacy.com/obituaries/modestobee/obi
Take care dear friends,
Bruce Hinds
Read Tom's about tom's life here.
Chcuk Bassett
1915-2015

Captain Chuck Bassett was a long-time Seabee owner and seaplane pilot for almost forever! He flew the Clipper ships for Pan American World Airways and retired flying the Boeing 747. Quite the career. Chuck was 100 years old
, born on February 28, 1915 and died June 27, 2015. I first met Chuck at Hammondsport, NY during the Seaplane Homecoming in 2005. Always smiling, full of fun, a real aviator. He has flown everything from the PT-13a below to the Pan American Airways flying boats to the Boeing 747. He was 100 years old. We should all aspire to leave a legacy like that! He will be missed dearly. He is survived by his three sons. He was the oldest Seabee Club member. (Steve for the IRSOC)

Ken Thompson
?-2013

Ken Thompson was a master Seabee mechanic and friend to all that knew him. Ken died of cancer on Decemebr 5, 2013.

Jerry Frey of Nevada says, "Ken was formerly known as KenAir before joining McHugh Av. This man has had a huge area of impact over the 9 years taking care of SeaBees at Fallon, NV Municipal Airport. McHugh Av was formerly SimuFlite owned by Capt Joe McHugh. Ken was very generous with great maintenance advice. The advice helped many afford a nice airplane. Words cannot express all the talent and goodness Mr Ken Thompson possessed."

Ken will surely be missed.
Steinar Sevdal

(Still alive and well!)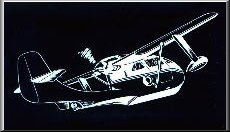 Steinar Sevdal has probably been involved with Seabees since his birth! At least it seems that way. He has single handedly captured the history and transformations that our beloved Seabees have undergone. His website, http://www.seabee.info/, has more information on the Seabee than any other. The IRSOC website is great for operating information and buying stuff but if you need to track the history of the Seabee and find out about a specific Seabees' history or modification Steinar is the man to ask. Our sincere thanks must go to Steinar for keeping the history of the Seabee alive. His website also includes information on other Seaplanes, other various aircraft and interesting history of same. Thank you Steinar. He has provided us with the "missing link" information we need. You have definately earned a position on the Honorary Seabee page. All the best to you.

Steve Mestler, for the IRSOC.
George W Mojonnier
1918-2003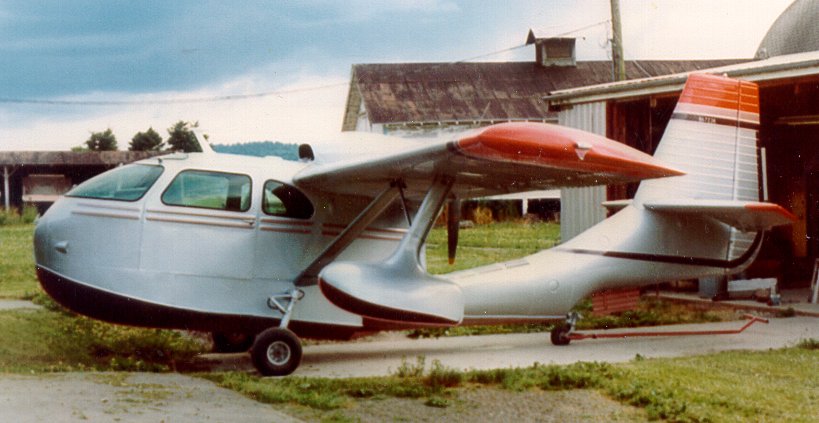 George was born in Chicago and lived most of his life there. He was a corporate officer in the family business for many years. Mojonnier Bros. Corp was a leader in the manufacture of dairy equipment and revolutionized the bottling industry with the invention of the carob cooler which helped make carbonated soda a household item. He later worked in general aviation. His first love was flying and he became a pilot at sixteen. Until age 82 he enjoyed flying around the country visiting family and friends, and fishing especially in Canada. He was active in many organizations including the Experimental Aircraft Association, of which he was member #437, and the Aircraft Owners and Pilots Association. George was also active in scouting, serving as a Sea Scout and Air Scout leader for many years. He taught many young men the elements of flying and established life long friendships with them. George and his wife Mary moved to the Seattle area in 1972, where they retired to design seaplanes, build experimental aircraft and rebuild vintage aircraft. He will be missed by all.
(Ed. Note: Mr. Mojonnier's newsletters are on the
Newsletters page
. It is obvious from reading them that Mr. Mojonnier was a maticulous, knowledgeable gentleman that truly loved the Republic Seabee. We can only hope that he passed along all he knew to someone. We know he passed along his passion.)
Mr. JOHN HOOPER

Born: July 24, 1914. DIed August 17, 2015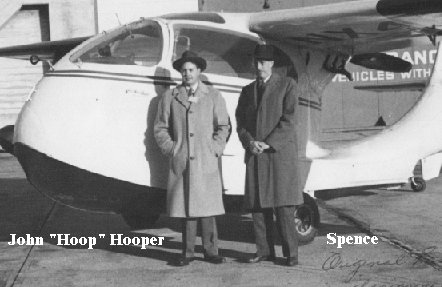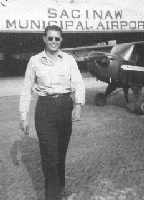 John Hooper, the founder of the International Republic Seabee Owners Club, passed away on August 17, 2015. He was 101 years old! It was about 15 years ago that John allowed me to take the reins of the Seabee club website and I have to tell you I was petrified! However, with John's kind words and more help from him than I can put down on this page, he made it work for me. Always a kind word and the most enthusiastic Seabee Club member I have yet to meet (albeit by email). He knew Percival H. Spencer, inventor of the Seabee, personally and never owned a Seabee but sold them back in the 40's and 50's for Republic. He will always be remembered by the members of the IRSOC and with much gratitude. Thank you John....smile! (SM for the Seabee Club) 8/19/2015.



It is only fitting that we have John Hooper (old 'Hoop') on this honorarium page as the originator of the online version of "The International Republic Seabee Owners Club". During the past five years or so, the club has provided a valuable way for Seabee Owners, from all over the world, to exchange and sell airplanes, parts, service information, news and locate answers to problems by sharing experiences. John was a co-owner and operator of an airport at Saginaw, Michigan and an authorized dealer for the Seabee. One of his customers and friend was a Jason K. Downer who was authorized by the FAA to build Seabees at his Bellanca factory in St. Paul, Minnesota, but never built a one. John started the website out of interest in and high regard for the Bee. Thanks John, you have made more Seabee Owners lives a little less complicated than you will ever know. You will always be a part of the "IRSOC".

CAPT. RICHARD SANDERS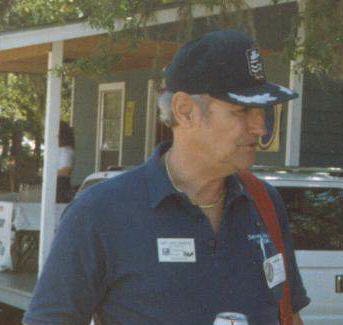 Capt. Richard Sanders was the originator of "The Seabee Club International Newsletter" The first volume was published April 1984 and appealed to Bee Owners to share their experiences flying his "favorite wind-wagon". At that time, Capt. Sanders was southern director for the "Seaplane Pilots Association" and longtime pilot for "Central Airlines" and its successor "Frontier Airlines".

Bill served as a B-17 command pilot in WW-2, and completed 18 combat missions flying out of Foggia Italy prior to the ending of the war. Upon returning to Farmingdale L.I., he became a control tower operator for Republic Aviation Corp. A bit later Republic Aviation started production of the Seabee and Bill became a test pilot for the company. During this time Chuck Yeager (famous WW-2 ace and first pilot to break the sound barrier) was a military test pilot attached to Republic and he and Bill became good friends. During the period September 1946 to June 1947, Bill's job was to take a freshly minted Seabee from the assembly line and put it through its paces and ultimately declared it air/sea worthy. Between test flights he would demonstrate Seabees to potential customers and if a sale was made, Bill would give flight instruction on the Bee to the buyer. He left Republic with the demise of the Seabee project and became a CAA control tower operator at New York's Idlewild Airport (now Kennedy).

DONN BOOTH (1938-2013)

DONN was
o
ne of the two enthusiastic and longtime Seabee owners that suggested and encouraged the origin of the IRSOC. He has contributed Seabee historical information and generously supplied, both me and other members, with his vast technical knowledge gained over many years of Seabee piloting, repairing an
d ownership. Se
e "Members B" for more about Charter-Member Donn Booth.

Obituary from family:
Donald L. Booth CORTLAND - Donald L. Booth, 75, of 19 Otter Creek Place, Cortland, NY passed away at home with his loving family at his side on September 24, 2013. Donn was a lifelong resident of Cortland, NY born on February 5, 1938. Donn was a graduate of Morrisville State College and later served in the Air National Guard during the Berlin crisis, in Phalsbourg, France. He was the proprietor of Booth's Electric in Cortland until his illness. Donn was a Private Pilot and the Field Director for the Seaplane Pilot's Association. He was a member of the Grace Christian Fellowship Church. He served as a Commissioner for the DPW. He is survived by his wife of 52 years, Judy (Moore) Booth, sons Bryan of Cortland; Brett (Jessica) of Staatsburg, NY; Brad of Bristol, VA., his grandchildren, Alex, Amelia, Jack and Olivia, and his brother Robert (Miriam) Booth. He was predeceased by his parents, H. Deverne Booth and Charlotte A. Booth. Donn will be remembered by many as an inspiration to others, as he fought the fight for many years while suffering from COPD. He will be missed by his family and friends who were blessed to know him and love him. We are comforted to know he is resting in the arms of Jesus.
GUY CAZORT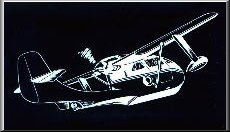 Guy, a Charter-Member, was the other Seabee Owner that had an important part in the origin of the "IRSOC". Owner of a Seabee, Twin Cessna and a Stinson. Guy has had a great aviation background. For anyone contemplating buying a Seabee, I would suggest reading "Cazort Buys A Bee" Webpage and observe the many cav
eats and pitfalls of buying a fifty year old plane that he describes with facts and a bit of humor. The piece is excellently written. Guy has been a great help to other members with his vast store of Bee knowledge and expertise.
AA PILOT NORRIS "ANDY" SHANE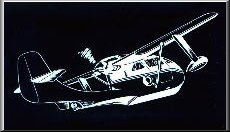 "ANDY" was one of the IRSOC's earliest members and involved in rebuilding a Seab
ee
th
at proved to be a bigger job than planned. It remains, begging attention while "ANDY" builds a new home, hangar and runway. However, during this busy time "ANDY" still manages to fly international routes for American Airlines. CONGRATULATIONS "ANDY" and thanks for all the help you have accorded the IRSOC
and many of its members. Try ANDY's great website
.
HENRY RUZAKOWSKI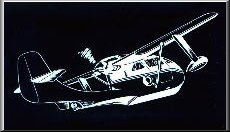 Henry (Mr S
eabee) has owned and worked on more Seabees than any other "Seabee Club" member. Due to the fact that his father worked on the "Seabee Project" at the Republic Aircraft Corp, Farmingdale, N. Y. he was exposed to Seabees, at an early age. Henry, who has developed many STCs has, generously, made his
invaluable experience available to many of our members. We are fortunate, indeed, to have the benefit of his
advice and guidance.
AA CAPT. RET. James Poel and Lovada Poel
(1946 - 2011 Jim)
(? - 2016 Lovada)
For the past two (since 1998) years or more Jim Poel has contributed many valuable services
to
the Seabee Owners Club and its m
embers. Recently he provided housing for a member from South Africa while giving him instruction on the Seabee. His knowledge and experience was demonstrated by his article in the Sept/Oct, 2000 issue of the SPA Magazine "Water Flying" titled "A Plane For All Occasions" and should be read by all Seabee Owners.
Jim also has contributed regularly to "Hangar News". His wife, Lovada, headed west in June of 2016. They were the consomate Seabee pair. Always helpful and always with their Seabee.
The late DELTA CAPT. RET. "JOE" McHUGH

Joe has
flown and modified Seabees for the past 25 years and is the owner of "Simuflight STCs" in Kent, Washington. His Seabee STCs are too numerous to mention but you may read a partial list on the "Services" page and elsewhere on the website. His customers all testify as to the quality and usefulness of his
products in the upgrading and restoration of Seabees.
On June 17, 2003, Joe McHugh was killed in a Seabee accident in Yelm, Washington. We will all miss him.
DAVID REEVE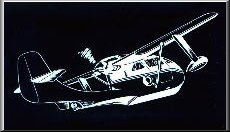 David Reeve is currently Svc-Operations of Midwest Express Air lines and also serves as Board Chairman of Skway Airlines. Dave has always been ready with invaluable information on the RC-3 when needed. He has, generously, shared his vast experience with owning, operating and updating his Seabee with Seabee Club members.