History

In the beginning...
Percival Spencer
(Our hero!): The inventor of the beloved Seabee.
Another
website
dedicated to Percival Spencer by Steinar Saevdal in Norway. Thank you, Steinar!

List of Republic Seabee deliveries. This list is a copy of the original Republic Deliveries sheets from 1946-1947. (55 MB)

Seabee Production List from 1988 - Courtesy of the Seabee Club International (Dick Sanders)



Design Analysis by Irving Stone

(1946) - Original design specs and techniques that made our Seabees.

Seabee Features (1947) - A short description of the Seabee's special features. Author unknown but donated by member Mr. Voskian


---
Three View Drawings
Front and Side View
Bottom View
---
Specifications and Limits
Specs for RC-3 and UC-1 (Twin)
---
Engine Conversions
Steinar Saevdal's Seabee
engine website page
has almost everything you need to know about
Seabee engines and their modifications!
---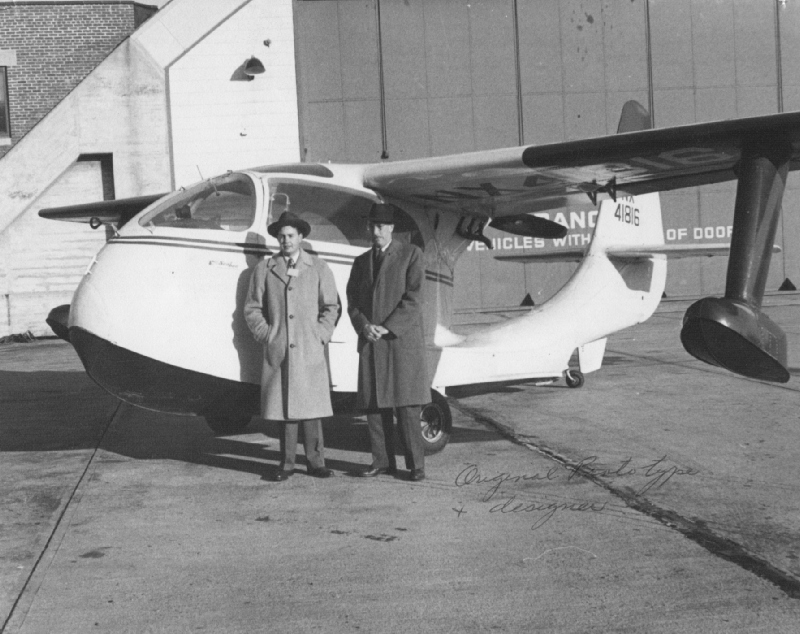 How proud you must be to own one of these classic amphibian aircraft! Send us the info required below and we will provide a Forum for the exchange of Seabee information and experiences. You can read one of John Hooper's escapades by clicking here.
**********************************

J. Hooper (L.) & Seabee Designer P.H.Spencer (R.)
with Seabee RC-1 prototype 1946

---
SEABEE HOME


Back to Top
Updated November 19, 2022 (Added "Seabee Features" article, Added Design Analysis article, Added Production List from Dick Sanders)